We played Burnout Paradise's brand new Switch port for a week and we're ready to dish out our verdict.
Graphics
---
You can't judge a book by its cover, but it's hard not to judge a game by its graphics and realism. The graphics for the remastered classic are decently robust, but not as impressive as we'd come to expect of Nintendo's other aesthetically impressive game ports.
Being a 12 year old game, it makes sense that Burnout Paradise's graphics on the Switch aren't at the peak of handheld game design. The picture is glitchy sometimes, and the blocky particle chunks aren't as refined as we've seen in Switch-made originals like Mario Kart 8 Deluxe, or Animal Crossing: New Horizons.
While we're disappointed that the most recent Paradise reboot has graphics resembling the original a little too much, it's not a big enough deal to stop us from playing it for hours on end.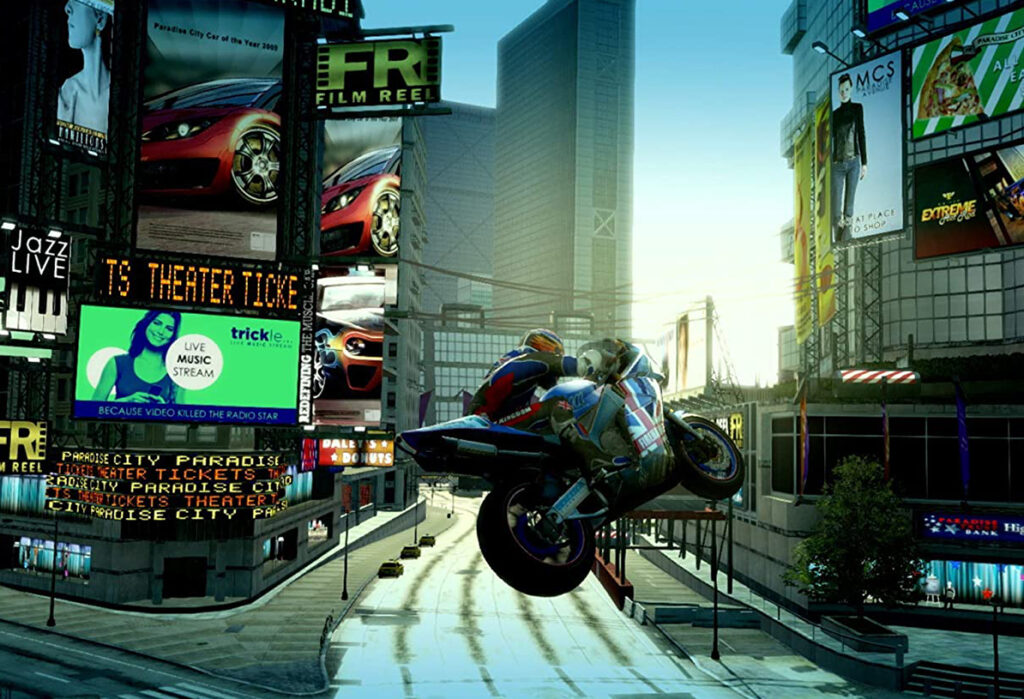 Gameplay
---
Running consistently at a sweet 60FPS, Burnout Paradise on the Switch plays smooth as ever, a consistency with the original game that's much more welcome. Without the hindrance of loading times and delayed rendering of environment blocks, the game feels quick as lightning.
The visuals run a bit blurry at times due to the constant soft glow effect, but the addition of motion blur means that when you're speeding across the map, you don't have the time to get distracted by the outside world anyways.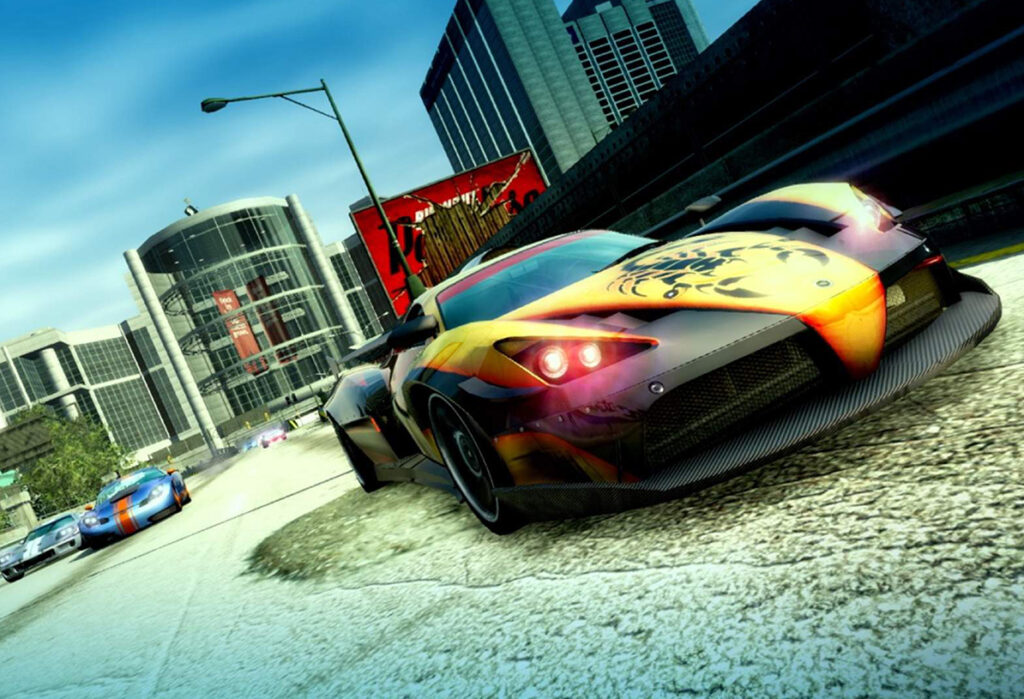 Content
---
Part of the grind that makes you keep coming back for more is the OG Burnout Paradise's vehicle unlocking system, but this is upsettingly bypassed in the recent Switch port since you're given all DLC content and cars from the get-go.
This isn't such a bad thing though since you can still play and grind; loading up the highest-spec car at the start of the game kinda takes the fun out of it anyways.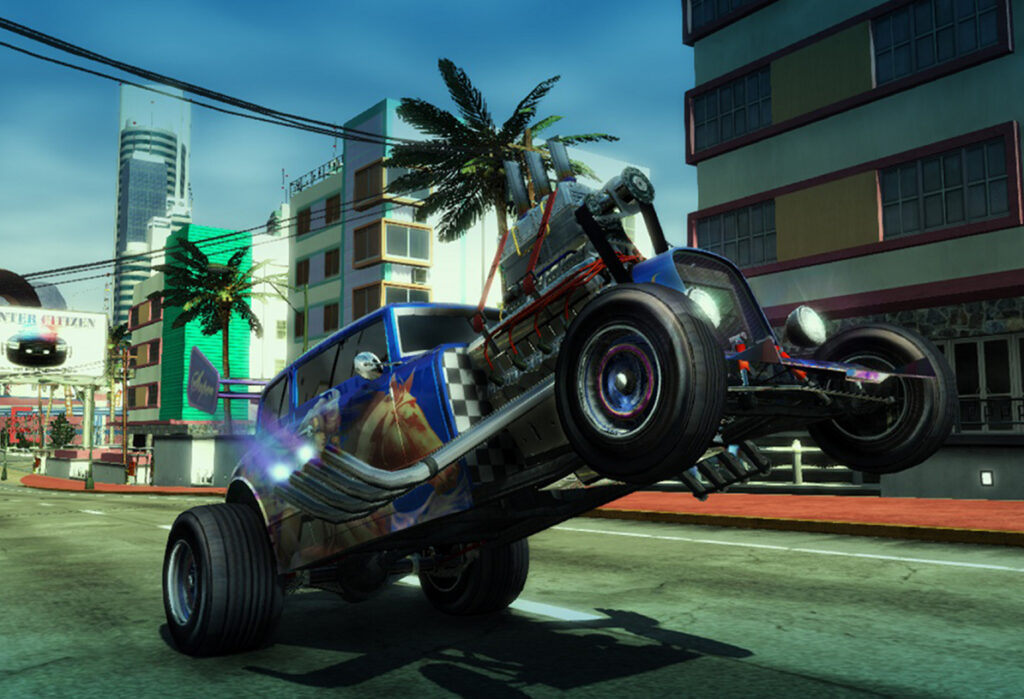 Soundtrack
---
You better believe EA opted to stick with the fitting and forever classic soundtrack of the original game, so if you were a fan of the PS3/XBOX 360 version back in '08, you can still play Paradise City by Guns n' Roses on repeat (if that's what your heart desires).
The audio is also impressive as hell, with ferocious engine roars and crash sounds that are realistic as ever. The audio engineering that went into this remaster just adds to the already intensely fun gameplay.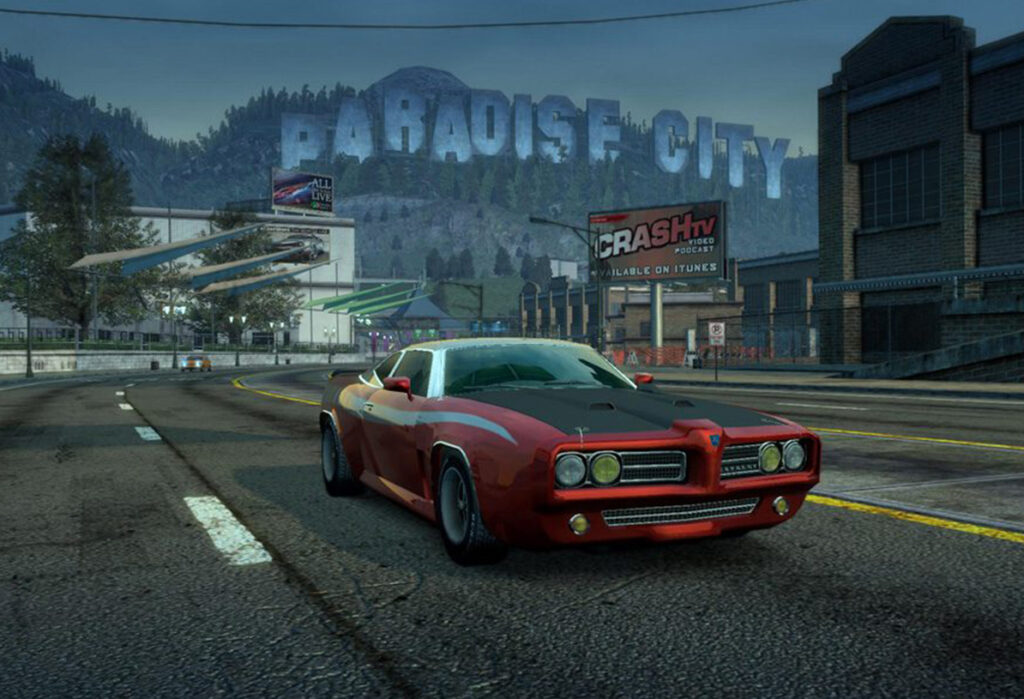 Is it worth it?
---
Coming in at a whopping €49.99 on the UK & Irish Nintendo Store, Burnout Paradise Remastered on the Switch is definitely a wallet walloper.
Regardless, if you've got the money to burn (-out), it's definitely worth a buy since it's just jam-packed with fun missions and online events to keep you going for hundreds of hours.
With graphics that are sturdy and relatively crisp, a smooth-running frame rate and gorgeous soundtrack to keep your ears entertained, the brand new Switch iteration is, in our eyes, a standard that will be hard for other Switch-focused racing games to top without a serious budget and world-class development team.
We keep coming back for more and we assume you will too, so give it a try if you've got the funds, and if not then you likely won't have to wait long 'till the price gets slashed.