Read on to hear our top eight tips on how to win Mario Kart 8 Deluxe consistently.
Some of the most fun we've had recently has been when we're playing Mario Kart Deluxe 8 on the Nintendo Switch. Released in 2017, this next game in the long Mario Kart series is still going strong, sitting on the sweet #4 spot in the Switch Game Charts.
We've been playing non-stop recently, and slowly but surely improving on our once dreadful end-of-race results. Time, dedication and lots of practice are needed to hit first place in every race, and there's countless twists and turns you'll need to memorise and utilise in order to nab your spot at the top.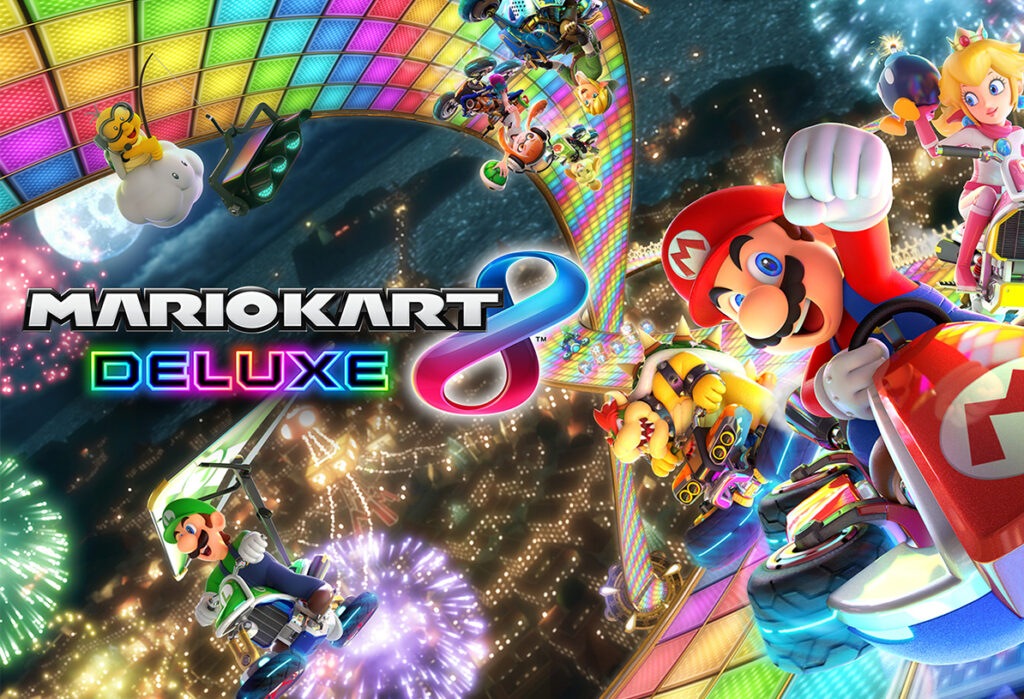 Master the art of drifting
---
It's no secret that drift boosts are a key element in speeding your way to victory in the Mario Kart series, and nothing has changed for the recent Nintendo Switch game. Holding down on the ZR button (or R2 if you're a Playstation fan) will cause your kart to skid around tight bends and away from incoming power-ups, but drifting has more uses than just taking corners.
The longer you hold down on the ZR button, the more drift-boost you'll build up. Release the button after you see blue, orange or pink sparks flying from the kart, and you'll speed ahead. Just make sure to keep your steering in check!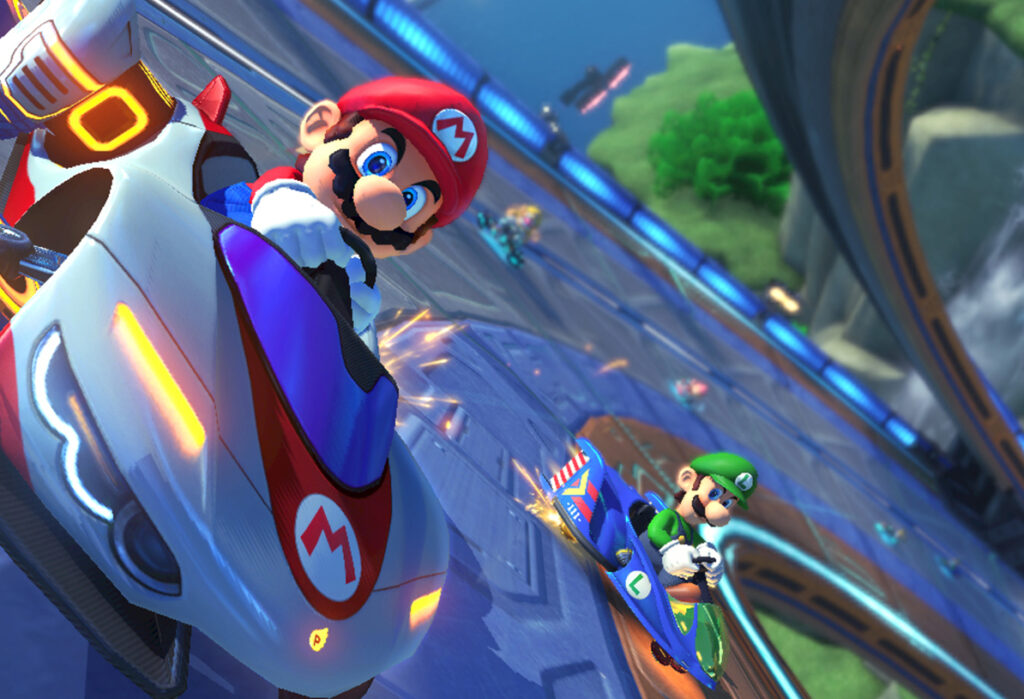 Don't skip out on coin collecting
---
Coins are a bit confusing at first, and their use isn't immediately obvious within the game, but they're super useful. The more coins you collect, the faster your kart will be able to go when your foot is on the accelerator. Maxing out at ten coins will give you the edge that could make or break your race, so don't forget to collect as many as you can.
Just make sure not to get hit too much, or your coins will come careening out from your kart and your opponents will snatch them up.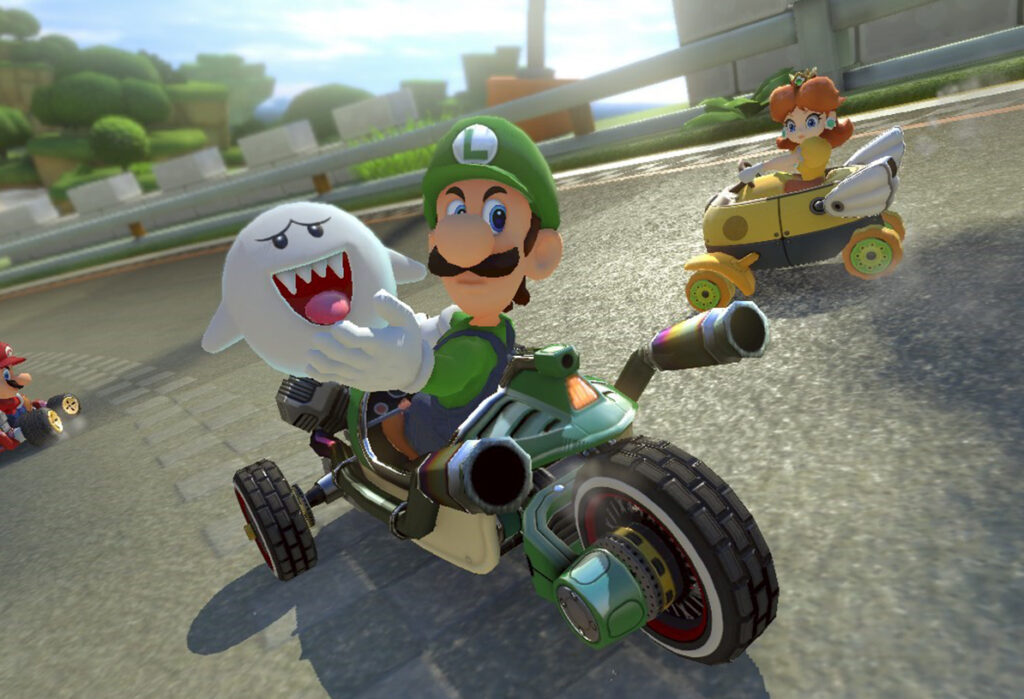 Shortcuts, shortcuts, shortcuts!
---
The heading speaks for itself. Shortcuts are an important aspect of coming first in every map, and it's definitely worth it to learn each one off by heart. Shortcuts, if you whizz through them quickly, can skim a few seconds off your lap time and could be the key to winning a race.
Look out for obscured passages and tunnels, and get used to utilising them for an efficient and quick win every time.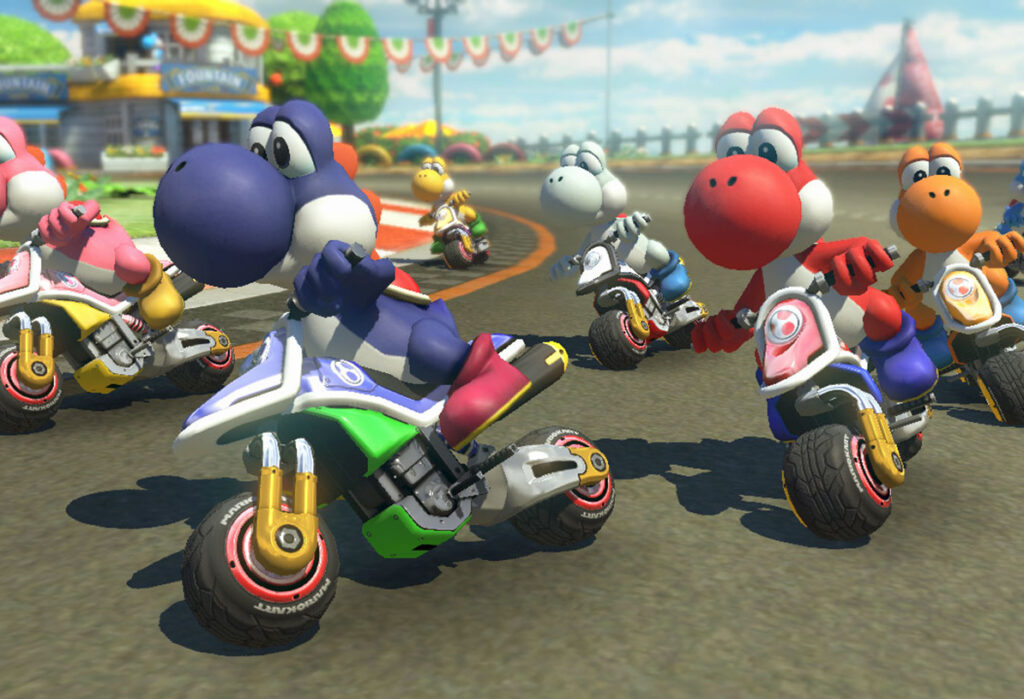 Use your power-ups wisely
---
Although it might be tempting to use up your blue shell or mushroom boost the moment you get it, you should save your offensive power-ups until you can effectively dismantle an opponent's kart, instead of shooting without thinking and praying for a hit. This also goes for your passive power-ups like the mushroom boosts, which if used at the wrong time can send you off the side of the map and delay you by a precious few seconds.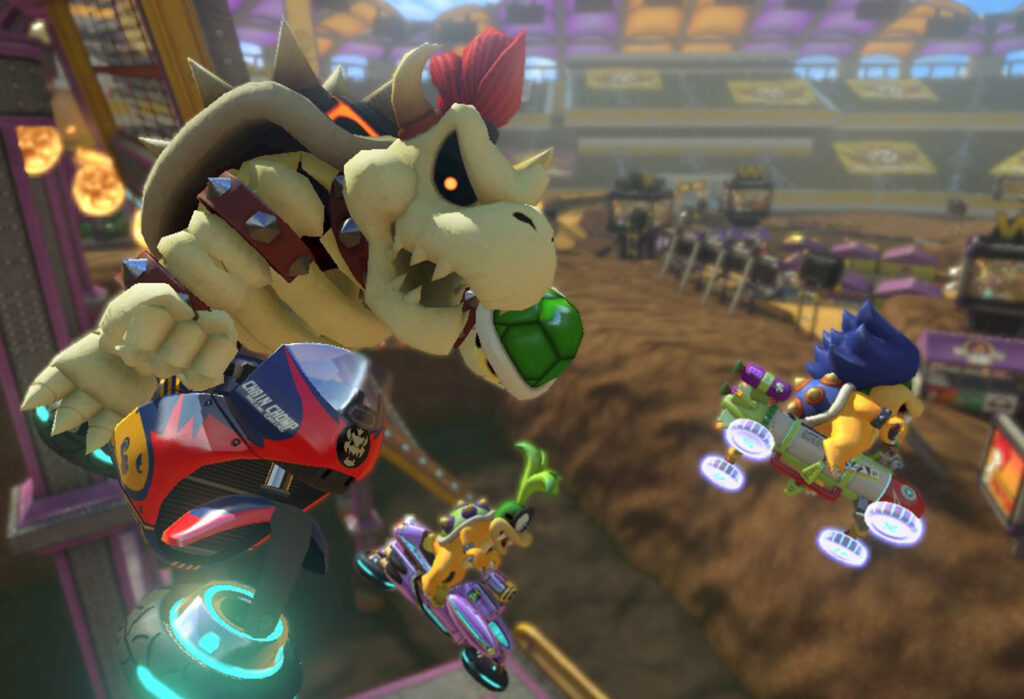 Look out behind you!
---
This is a more overlooked one. Pressing the X button mid-game will reverse your camera so you can catch a glimpse of who's behind you. The awareness this brings is vital for playing a safe and speedy game, as you'll be able to react in advance to shells, etc. that are coming straight for you. It's also a good way to know how far ahead (or behind) you are, which can help you decide whether or not it's a good time to use a power-up.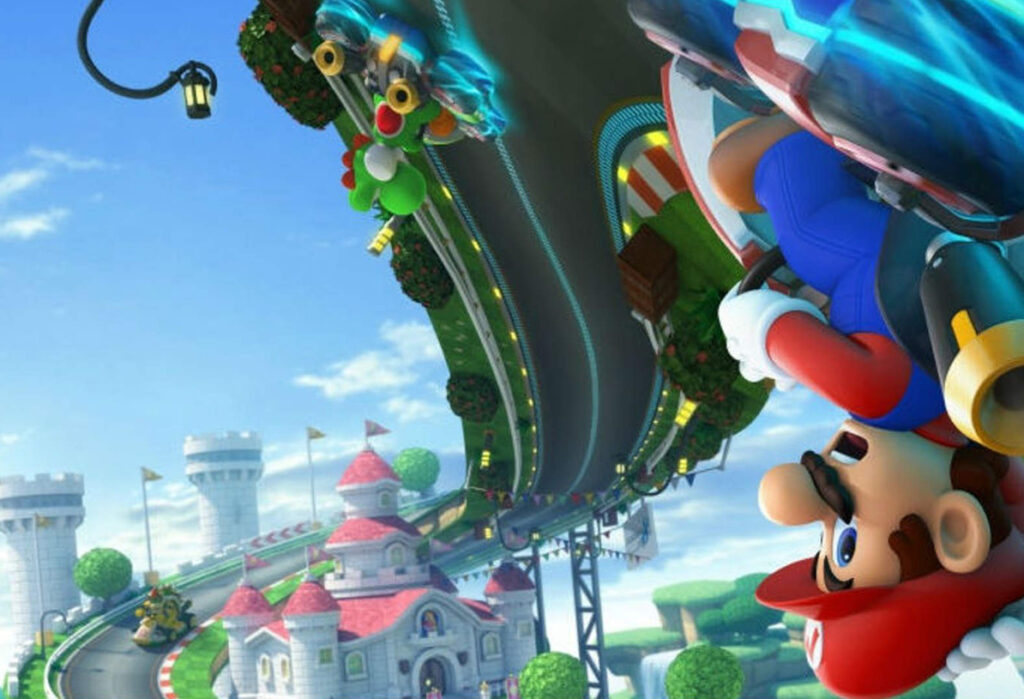 Use slipstreams to your advantage
---
If you don't know what slipstreaming is, it's when you're driving directly behind an opponent's kart and their vehicle acts as a wind-barrier, shielding you from the oncoming breeze and allowing your kart to zoom ahead without the wind slowing you down.
Slipstreaming your opponents is a good habit to form, and when strung together with all the various other boosts in the game, it can really become a game changer.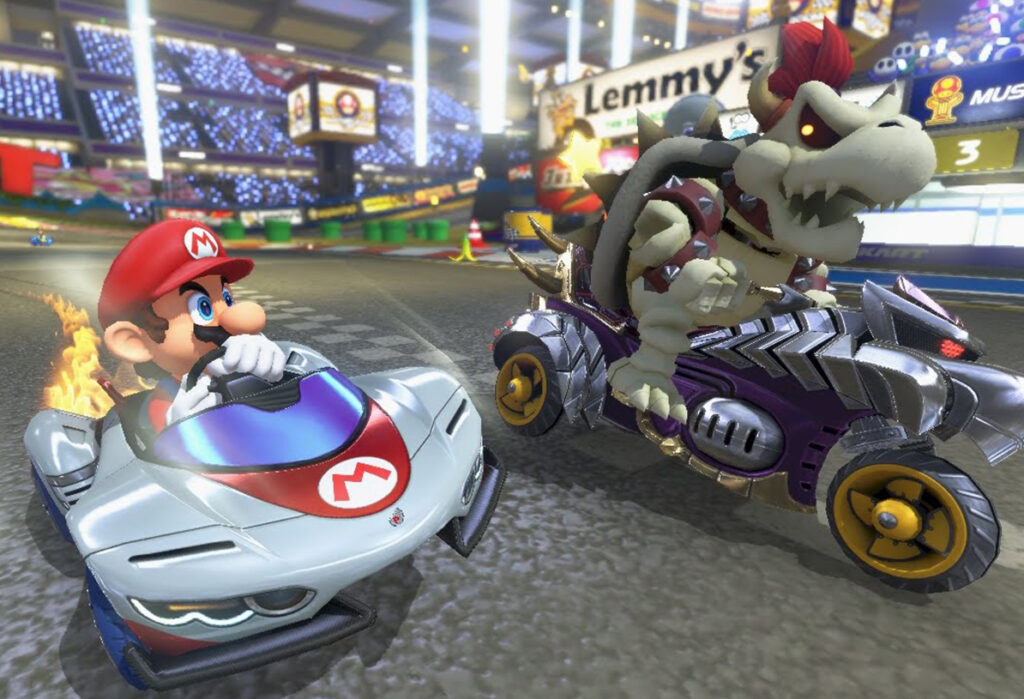 Start off fast
---
This one doesn't need much explaining. Starting off fast with an initial turbo boost is a good way to get ahead of the initial surge of opponents at the beginning of the race, winning you priceless time when everybody else is bashing and bumping into each other.
To get a quick boost at the start of the game, press the A button to rev your engine just when the countdown timer turns to "2". Hold the A button down until the race starts and you'll be granted an instant turbo boost. Time it perfectly for maximum effect.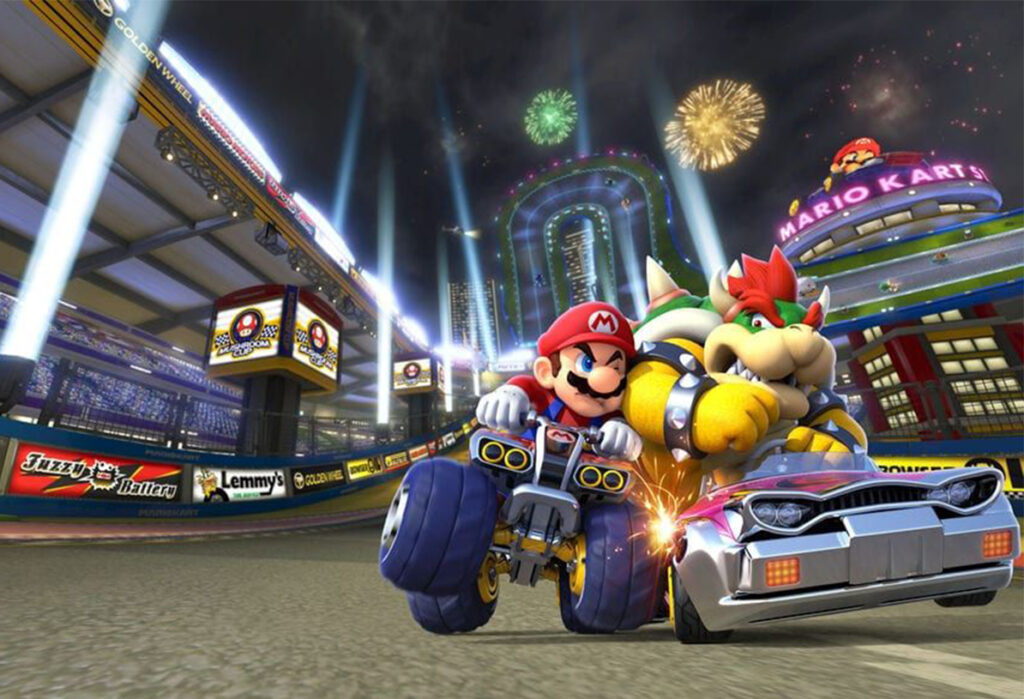 Utilise stunt boosts!
---
To do a stunt, just tap the ZR button right as you're jumping off a ramp or hill. Your character will pull off a nifty spin or stunt and once you land, you'll get a short boost. While it doesn't grant as big a boost as the rest, stunt boosting will give you more of an edge over the competition, and should be used as much as possible in those maps that are full of bumps and ramps.
Just make sure you land correctly or you'll risk losing valuable time by bumping into walls or falling off the map.