Lion King - Junction 14 - 15:00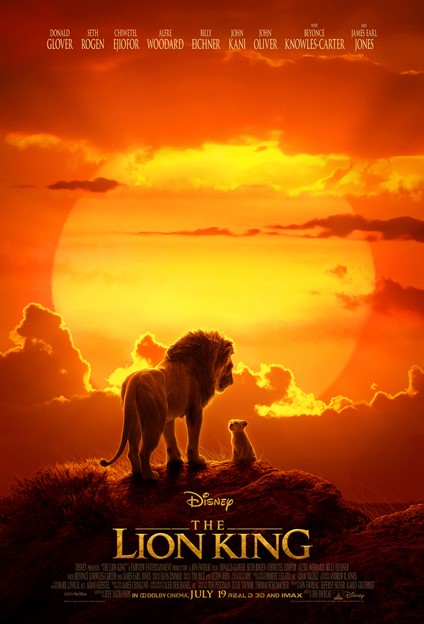 Not What You're Looking For?
Priced per car.
Tax & charges included in price.
Screening Date – 19th June 2021
Screening Time – 3:00pm
The Big Drive-Inn | Junction 14 Mayfield
Presents – "Lion King" Screening
Join us at Junction 14 Mayfield to celebrate our 10th Birthday with our Drive-In Events!
This event is in association with our main charity partner, Barretstown. There will also be an opportunity to support Barretstown on the day with our
donation boxes available around the site and proceeds from our ticket sales going to this amazing organisation.
*Event will be run in compliance with government advice on Covid restrictions with a strict limit on numbers.
Age Rating – PG
Plot – Simba idolizes his father, King Mufasa, and takes to heart his own royal destiny on the plains of Africa. But not everyone in the kingdom celebrates the new cub's arrival. Scar, Mufasa's brother — and former heir to the throne — has plans of his own. The battle for Pride Rock is soon ravaged with betrayal, tragedy and drama, ultimately resulting in Simba's exile. Now, with help from a curious pair of newfound friends, Simba must figure out how to grow up and take back what is rightfully his.
Running Time – 1h 58min
Director – Jon Favreau
Starring – Chiwetel Ejiofor · John Oliver · James Earl Jones · John Kani · Alfre Woodard · JD McCrary · Shahadi Wright Joseph · Penny Johnson Jerald and more.
IMDB Rating – 6.9/10
–
Not What You're Looking For?
1 | If an event is rescheduled, you will be informed of the new date / venue once it is confirmed. You can then attend the rescheduled event if you wish or opt to receive a refund. The Big Drive Inn will communicate a cut-off date by email by which time refund requests must be made. Refund requests made after this date will not be entertained, although you will still be able to use your tickets or contact us to arrange for someone else to use them instead, if you wish.
2 | Once an order has been placed it cannot be cancelled or the number of tickets changed in any way.
3 | The speed limit at our events is strictly 15km/h. Consider that there will be children on-site and please always drive responsibly.
4 | Our staff will allocate parking in front of screen on a first come, first served basis, so please ensure to arrive about 15 minutes prior to the beginning of the screening.
5 | No admittance will be allowed after the screening start-time, so as not to disrupt people who are already there. Some exceptions may be allowed depending on the situation.
6 | If you arrive late to the screening and are not allowed access, you will not be eligible for a refund.
7 | Toilet facilities will be provided. To cause as little disruption as possible, we ask that you use the toilets before and after the movie, with the exception of emergencies.
8 | You must have a working FM stereo in your vehicle to play screening audio through. Handheld FM tuners are also suitable. Details of the required FM frequencies will be shown upon arrival at the screening.
9 | On some occasions, our media team will be on-site to take photos and video, which will include drone footage. Our team will make sure to keep the identities of guests hidden and the drone will be flown at a far enough distance that your identity will remain hidden. These photos and videos are solely for advertising purposes and will not be sold or distributed to any third-parties.
10 | Vehicles are parked at the sole risk of the owners. The Big Drive-Inn, along with the relevant venue owners of each screening, will accept no responsibility whatsoever in loss or damage to your property whilst attending one of our events, or while leaving the event.